Hello everyone! Today I am writing a review on a cosplay sent to me by
CosplaySky
. The costume arrived in a timely manner, but my shipping never updated. It just showed up at my door. it was safely packaged and nothing was missing!
The cosplay is
HERE!
It retails for $50 USD and is well worth the price.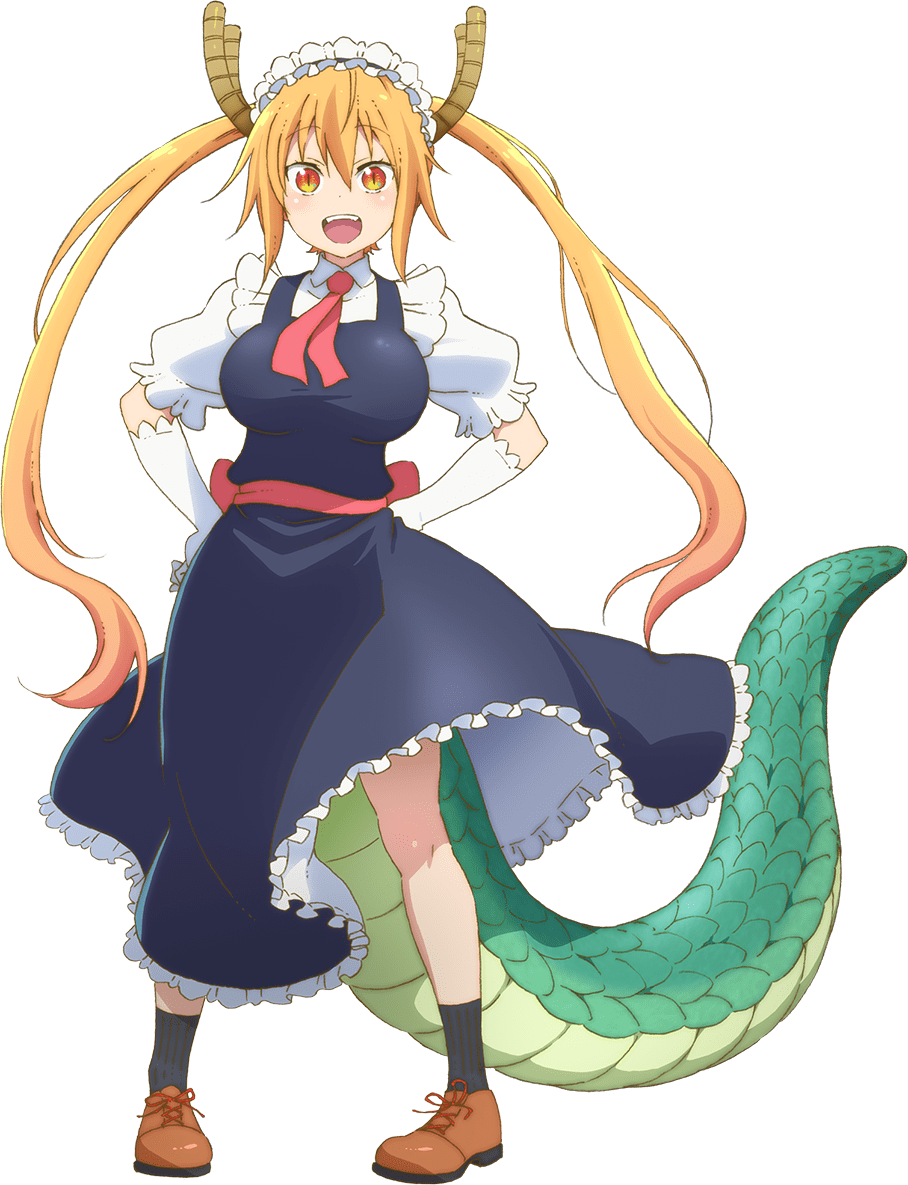 The cosplay included the dress, tie, belt, blouse, headband, and socks. Sadly they sent me white socks and I used them, not paying attention that her socks are black. They also sent me the wig. I will put pictures below of everything how I received it. (Tail, shoes, and horns are mine!)
The wig is very nice quality. The biggest issue is that the clips do not stay on the wig. They fall off and I would not recommend it unless you are prepared to pin it.
The cosplay itself is high-quality. It is sewn very well and I have no complaints there. The sizing was also very accurate. The costume fit me very well.
Scored review:
Wig:
Accuracy to stock image: 10/10; I received the wig in the photo.
Color: 10/10; This wig fades from gold-orange-pink and is very accurate to Tohru in the anime.
Fibers: 10/10; Very soft and does not tangle too much.
Construction: 5/10; The clips do not stay and need to be pinned or replaced.
Costume:
Accuracy to stock image: 10/10; I received the cosplay in the image.
Construction: 10/10; No issues
Comfort: 10/10; it fits well and is not itchy or anything.
Material: 9/10; The fabric feels a little cheap, but is fine since it's a simple cosplay.
Accuracy: 7/10; I feel like the socks and bow color is off, but it's an easy fix.
Sizing: 10/10; Accurate to the chart.
Here are some images of myself in the cosplay.
Overall, this is a very good costume for the price despite minor fixes. I recommend checking out
CosplaySky
for good quality and service. Have a great day!~